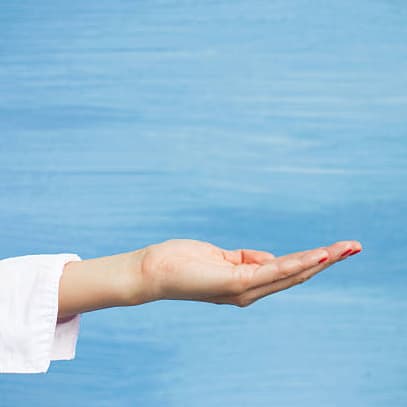 Respect is not a given. It should be.
Shortly after I launched Canter Strategies, I attended a gathering of nonprofit consultants discussing best practices. During the Q&A, I listened in shock as a speaker maligned nonprofit leaders and contended that "we" (consultants) needed to tell "them" how to operate. Others in the room nodded in agreement.
As a former Executive Director, I was appalled. But I should not have been surprised.
During my time in nonprofit leadership, I interviewed multiple consultants. Many came to the table with curiosity about our work, appreciation for our accomplishments, and respect for our skills and knowledge. But some did not. They approached the job with an "I-know-better-than-you" attitude – pedantic, patronizing, or even disdainful. Don't get me wrong – all these consultants (whether we hired them or not) had important knowledge and skills to offer. While my organizations benefited from every consultant we hired, I learned that the most effective consultants balanced their expertise with healthy respect for their clients.
Once I became a consultant, I vowed that I would always bring respect to the table. Clients may hire me for my expertise, but it is our combined wisdom that makes the most profound difference to the organization. My goal is to augment my clients' skills and knowledge with my own, not to compete with them for primacy.
What does respect mean in a consulting engagement?
Respect means approaching your engagements with curiosity, openness and the understanding that your clients – not you — are experts in their own organizations.
Respect means surfacing and elevating your clients' strengths, not replacing them with your own.
Respect is humility. Even smart people can get it wrong. If you are urging an action that your client resists after your explanations and encouragement, it may not be the right action at that time. Have the humility to back off.
Respect means understanding the demands on nonprofit staff. Executive Directors are bombarded with "great ideas," often with pressure for immediate action. Sometimes they simply do not have the capacity. An effective consultant respects that, and helps clients prioritize, build capacity, and create plans to explore great ideas in the future.
Respect means encouraging clients to achieve their vision, while recognizing the limitations that may impact how or when the vision will be achieved.
Respect does not mean being docile or passive. I encourage clients to address new ideas with "yes" or "let's see," rather than "no." I encourage them to face fears, and show them how they can overcome roadblocks and use best practices. If I see my clients using ineffective strategies, I ask them why and tell them how their practices could be improved.
At the end of the day, though, the decision-making responsibility lies with the nonprofit's leaders, not the consultant. I respect that, defer to their judgment, and help them execute their priorities.
I endeavor to approach every engagement with curiosity, encouragement, humility, and a clear understanding of my role. With a hat tip to Aretha: R-E-S-P-E-C-T, that's what consulting means to me.
Edie Canter's approach to consulting is characterized by these six qualities: respect, experience, strategy, insight, flexibility, excellence. Learn more here.